Welcome back to another day of reveals for our latest products that will hitting the stores in the coming months. Yesterday we shared our school collection and from the comments we recieved there are lots of school photos that are waiting for Geek is Chic to go on sale. We're excited and we're gad you are too!
Today we have another new collection using a slightly darker colour palette than we've used in the past with rich navy blue, warm earthy tones in mustard and burgundy, and a highlight of sea green which ties in perfectly to the travel theme. We proudly present:
Postcards from Afar Patterned Paper
Stamp Collection Patterned Paper
Stateroom Baggage Patterned Paper
First Class Patterned Paper
Incredible Journey Patterned Paper
Far & Away Patterned Paper
Destination Die Cuts
Airplane Snag 'Em Stamp
Clouds Snag 'Em Stamp
Compass Snag 'Em Stamp
Great Escape Sticker Stackers
Luggage Tags Sticker Stacker
Don't forget to pop by our website
HERE
to spy more of this wonderful new travel collection.
And now we'd like to share a completely new product for Imaginisce with the introduction of
Vinyl
This new range of product will be perfect for those of you who love to dabble with your personal cutting machines and decorate your home with beautiful sayings, encouraging words or perhaps a touch of poetry. The possibilities are endless and the selection of colours will leave no stone unturned.
Black
White
Yellow
Pink
Purple
Light Blue
Dark Blue
Green
Brown
Red
Silver Glitter
Pink Glitter
Green Glitter
Red Glitter
Gold Glitter
And for our final share today we are going to introduce a new twist to the i-rock collection with the i-rock portable mini iron and iron-on rhinestone motifs that will see you adding sparkle to any heatproof surface. And a
Add caption
Fleur De Bling Iron-on Motif
Queen Bee Iron-On Motif
Swirly Whirly Iron-On Motif
Bling! Bling! Bling! Iron-On Motif
How's this for keeping your bling safe. This little pad has the perfect amount of stick to keep your precious pieces of bling in place whilst you work.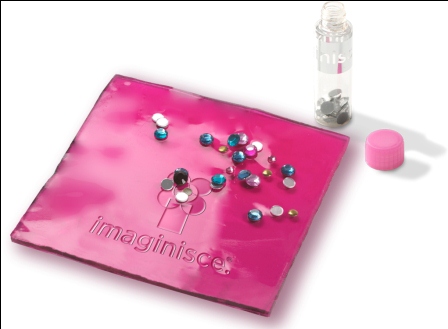 i-rock Bling pad
And lastly, our super grip tweezers that come with a LED light to shine the way when working with small pieces in intricate areas that need a touch of light so you position your piece in exactly the right place.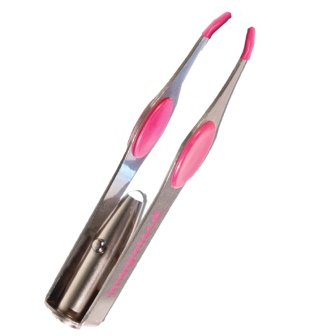 i-rock LED Tweezers
We hope you've enjoyed another day of fun new products and look forward to sharing more with you tomorrow.