Thanks so much for joining us this past week!
Haven't the past few days been so inspiring with all the great teacher gift ideas?!
I know that I've found many ideas that I want to use for gifts as my children still have a few weeks left of school (which still gives me some time to create something!!)
We do hope that you found some ideas that you could use as well.
We would now like to share a project with you that we found on Scrapbook.com.
This is a fun birthday themed layout using our older birthday collection, B-day Bash.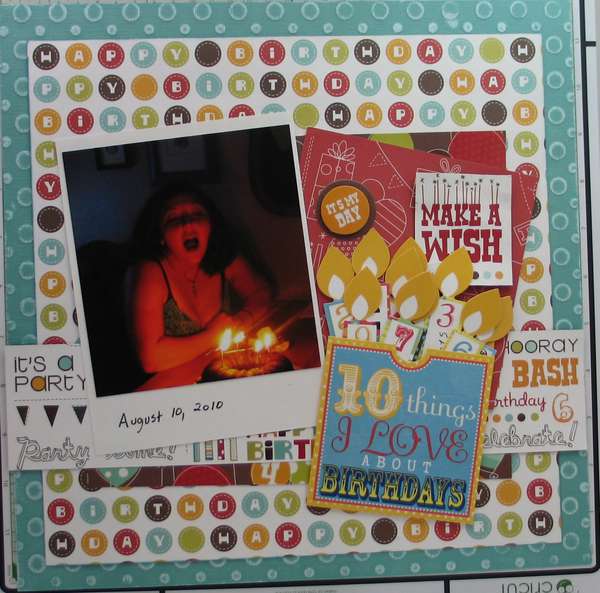 Scrap4brains
created this layout and we love the collection of candles tucked inside the pocket.
The candle-light glow in the photo works so well with the papers too.
Thanks for sharing your work online Scrap4brains!
Congrats on being spied!
*******
We'd like to invite you to join us next week for a special feature - Magni-top Jewelry!!
You will NOT want to miss out the gorgeous jewelry that our Design Team have created!!
It's stunning!