Well, it's Friday again and time to share what we've been seeing online.
Today we'd like to share two layouts that were created by ...
This first layout uses our new release Hello Cupcake. We like how Janna complimented the square chipboard piece with 2 additional square elements (one for journaling and one to add a sticker stacker to).
This second layout by Janna was created with our Makin' Waves collection.
Oh how I wish I was on the beach right now (as it's a dreary & rainy day today!)
Great use of the patterned papers Janna and again we like the way you've incorporated those square embellishments on your layout.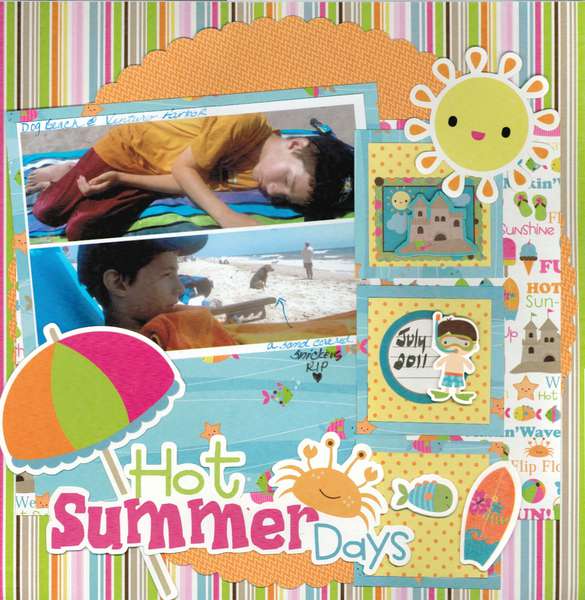 Congrats Janna on being spied!!
*******
Thank you to all of you who have been stopping by our blog this past week and commenting on our Tool Extravaganza posts. We are nearing the end of the month and have only a few more posts left for this feature. Can you believe how quickly June is going by?! Wow!
We do hope that you'll join us again next week for some more
creative ideas on how to use our tools!
Have a super weekend!