We hope that you've enjoyed getting to know our 2013 Design Team members these past few weeks.
They've already been working hard on some incredible projects too and we can't wait to share them with you.
We want to invite you to join us next week as we have our
Childhood Memories Release Party.
Plus you'll have a chance to win the new collection (so you probably won't want to miss out on that!)
********
Now on to our i-spy feature.
Today we'd like to share with you this cute card we found on Scrapbook.com
created by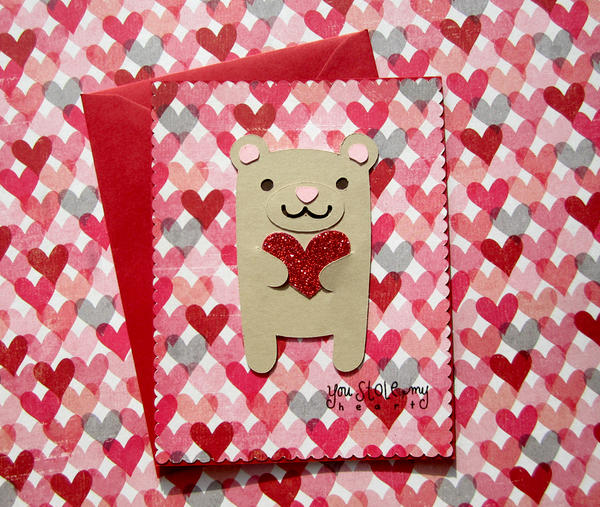 Thanks for sharing your work online and for using our product!
********
So don't forget....
Come back on Monday as we've got a week full of incredible inspiration and a chance to win a collection pack of Childhood Memories!
See you on Monday!