Thanks for joining us this past week as we continued our monthly feature called ....
This was the inspiration piece that our designers were given and they created the most incredible projects using this color palette. Wouldn't you agree?
We also encouraged YOU to take part in this challenge. We'd love to see your work so please leave us a post here today with a link to your work OR post your project on our
Facebook
page.
We did find a few projects online (Pinterest, Scrapbook.com, etc) that fit our color scheme challenge.
Here's a layout that
Ilene Tell
(a previous Design Team member) created using the Monster Mash collection.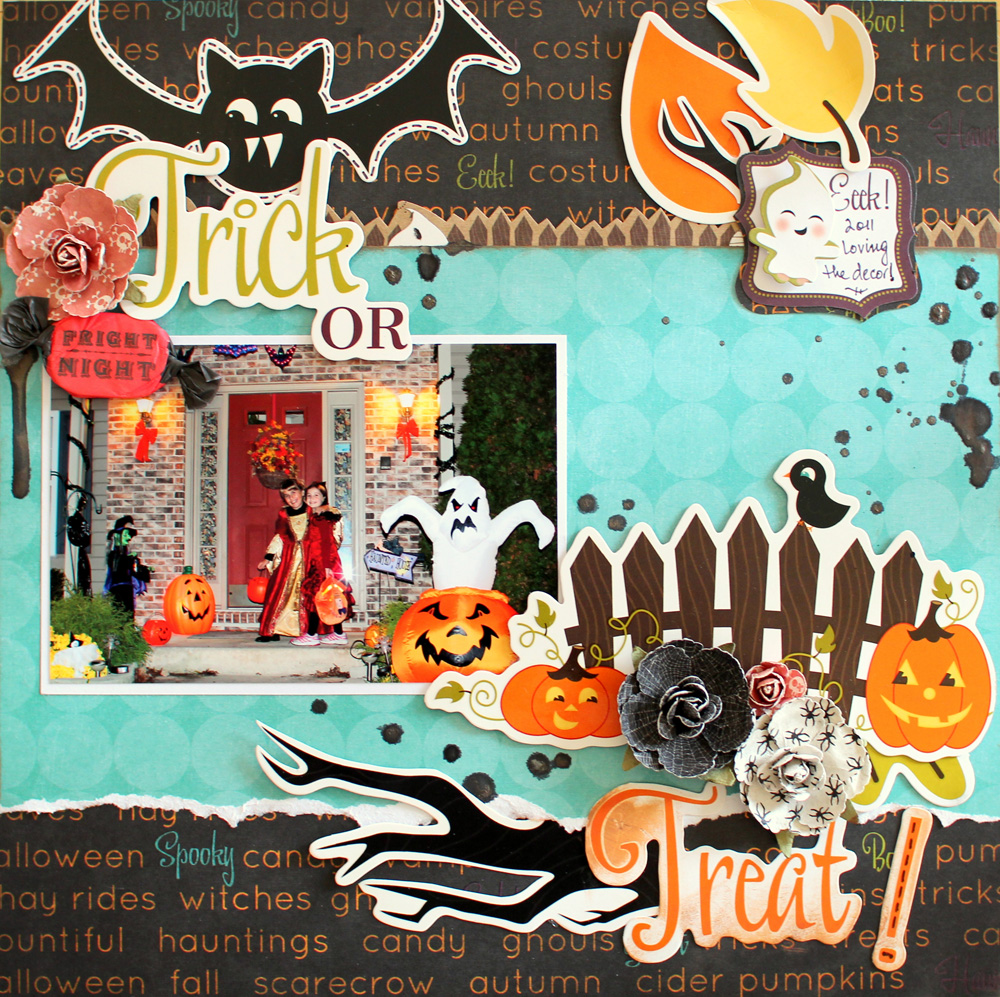 By Ilene Tell
This next layout we found on Scrapbook.com and was created by
Skrapaddict
using an older collection called Happy Camper.
by Skrapaddict
And ....
check out this adorable little stool (that we spied on Pinterest) that
Amy
altered.
They used one of our older lines called Animal Crackers.
We love it!!
We hope to share more fabulous projects with you at the end of the month ... from viewers/readers like YOU! So don't forget to post your work online so you can get 'spied'!!!
********
We also want to invite you to a super fun
Blog Hop
that's happening next week!!
It's all happening next week so make sure to mark it down on your calendars so you're sure to not miss it!