Hello All . . . this is design team member
Tammy Wark
here with you today to share some festive goodness.
I know most of you are not ready to hear this yet, but Christmas is just around the corner! With that in mind I thought I would take a visit back to my Cottage Christmas Collection and make a fun altered gift to share with you all today.
Sometime ago I purchased these tall square tubes for altering and I have been waiting to use them, seeing as I love to make good neighbour gifts for friends in the area during the holidays I thought they would come in handy. Here is what I came up with: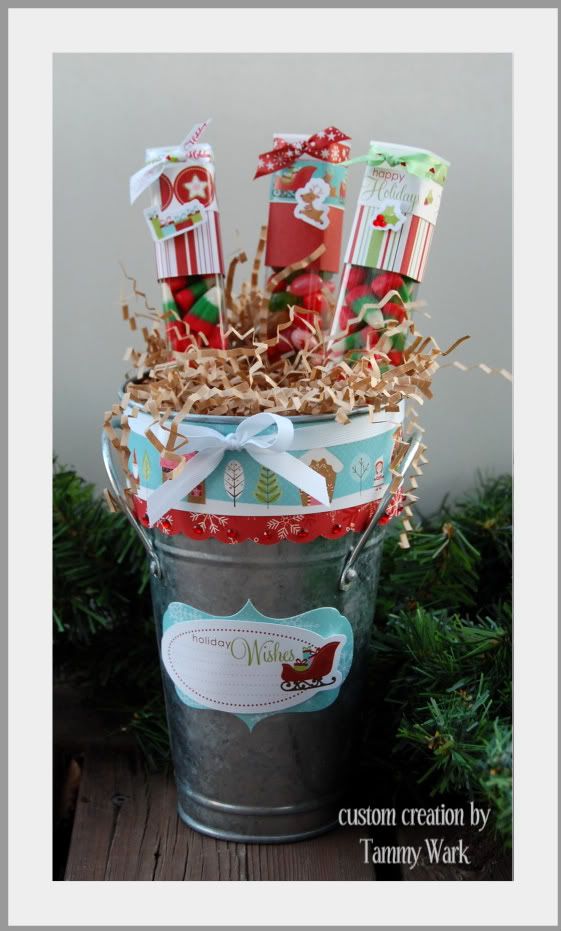 I filled the tubes with festive candies and Christmas coloured
Jelly Belly's then decorated their tops!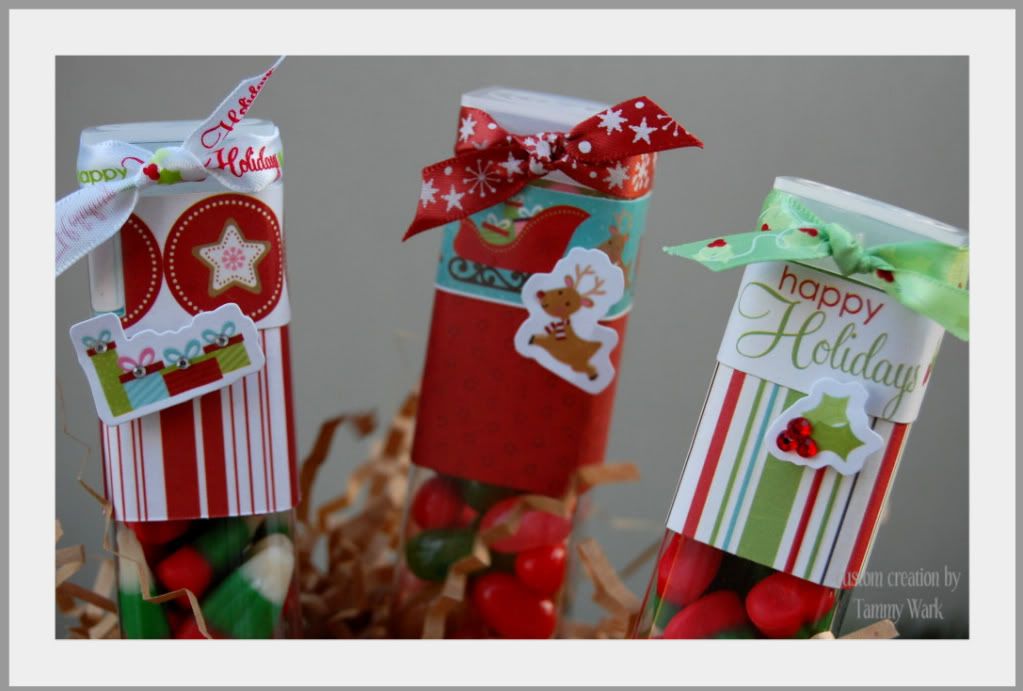 here are a couple close-ups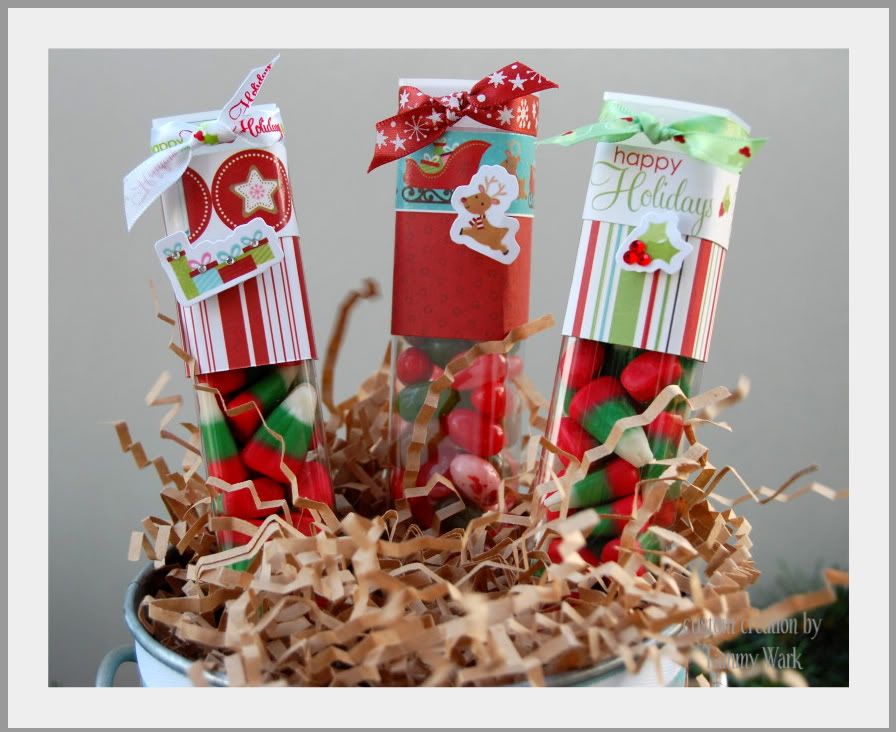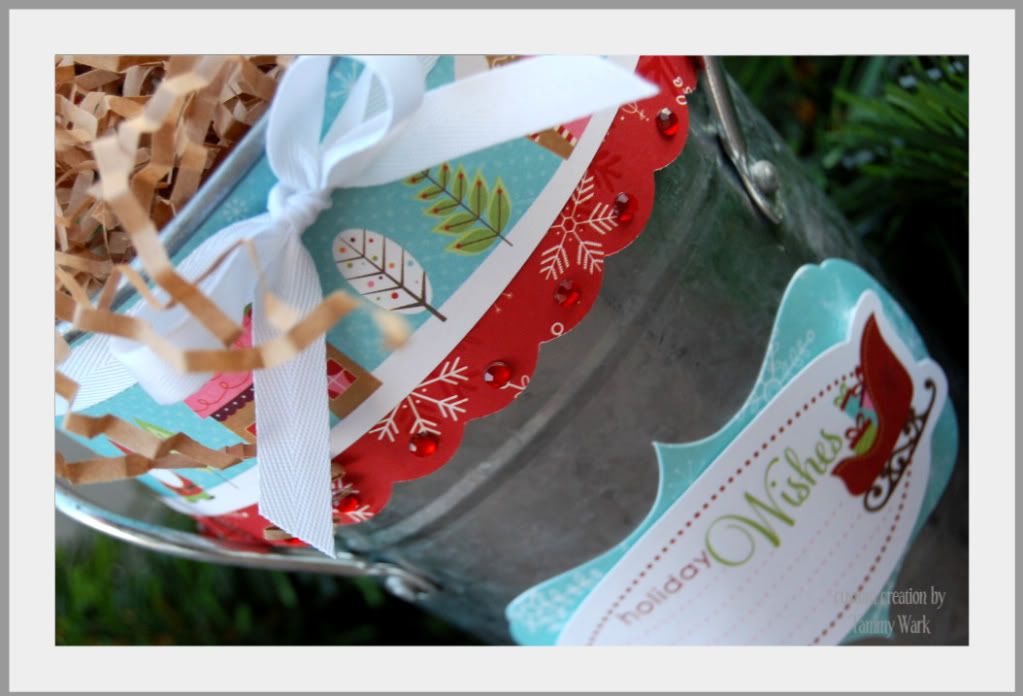 Hopefully this has inspired you come up with your own good neighbour gifts and start creating for the holidays!